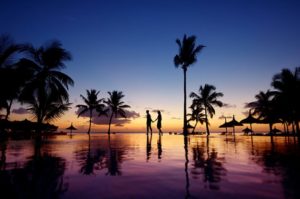 For more than 45 years, AHRIM has been the main professional association of private operators in the hospitality industry in Mauritius. We stand up and speak on behalf of a sector that makes 8.1% of Mauritius employment and 8.6% of its GDP.
A non-profit making organisation, AHRIM's main goal is to promote a strong and viable tourism and hospitality industry through a better business and social environment in line with the Sustainable Development Goals. This also means upholding the destination's integrity in its selling proposition.
As an organisation respectful of the proper execution of its mandate in a changing environment, it has undertaken so far three major restructuring exercises in 1996, 2005 and 2016.
Our Members
We bring together and represent a diversity of operators that constitute Mauritius hospitality : leading global hotel brands, hotel groups and owners, independent tourist residences and guest houses, restaurants, IRS estates and Affiliate / Associate member associations of tour operators, airport management, scuba diving, chefs, and professional training.
Our Council
The AHRIM Executive Council comprises of 20 members elected and co-opted at the Annual General Meeting. Among the elected members, two seats are devoted to representatives of Small and Medium Hospitality members, and one each to the Restaurants Commission, the Association of Inbound Operators Mauritius (AIOM) and the IRS Commission.
EXECUTIVE COUNCIL 2019-2020
OUR PARTNERS AND ASSOCIATES